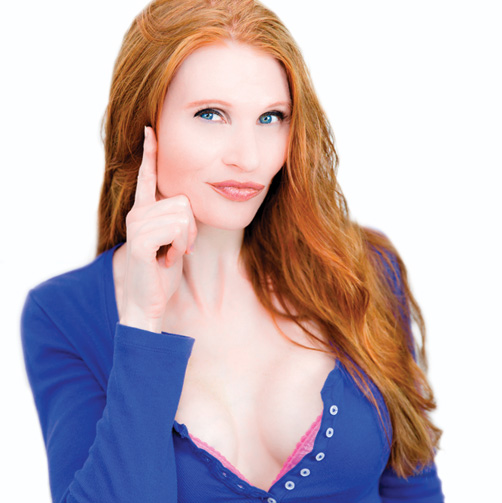 Ruby Day
Director, performer, writer, photographer, model, adult star, and vlogger. Ruby Day is the owner and founder of RubysDiary.com. Ruby has been featured in numerous editorials, including AVN, AVN Online and Hustler magazine, which featured her as one of their "internet Super-Babes." In just 2 years Ruby Day became a 2009 AVN Awards Nominee for 'Web Starlet of the Year' for her work on RubysDiary.com.
Ruby holds a B.A. in International Business Economics / Finance and among her numerous professional and provocative roles, she considers herself an artist above all. On a day-to-day basis, Ruby documents her life's experiences in her written diary (found on RubysDiary.com), which is revered by intellectuals world wide.
A WORD FROM RUBY "When I decided to open my life to the public I wanted to make sure I stayed true to who I was and shared with others what my real life is like (even my bad days, wink). So it is, I am, what it portrays in it's entirety. I really don't know how to be anyone but me. What makes the site so unique is that it's honest, it's unabashed, and it's real! I love it. I do all the writing, edit my own pictures, and even get behind the camera to take pictures and video of the other girls on my site too. I do this site because it's my passion. It's only by the support of my members and donations am I able to continue making great videos." - Ruby Day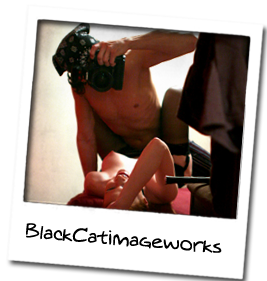 D. Alvie ( www.BlackCatimageworks.com )
Director of Photography, Producer and Webmaster, Damien is the behind-the-scenes patriarch of RubysDiary. Damien graduated from a Liberal Arts University and earned a degree with concentrations in illustration, graphic design, and photography.
A WORD FROM DAMIEN "Ruby Day purposed the idea of a website about her life to me in August of 2006. She believed that artistically the two of us could create her online presence and in January 2007 we did just that. At that moment both she and I grew artistically together and began to create some of our best erotic works. I take great pleasure in having this creative freedom here at RubysDiary and it is wonderful working for Ruby Day, she is a visionary who is beautiful, intelligent and runs her business with grace. It truly is a joy to work with her." - D. Alvie
RubysDiary officially launched January 8th of 2007 with 8 photo sets and the beginning detailed personal accounts of the daily life of Ruby Day. This modern day vision of erotic porn is a 100% DIY operation which comes directly from Ruby's life and creativity. The creation of RubysDiary.com is an artistic collaboration between Ruby Day and her partner Damien Alvie. On April 9th, 2010 RubysDiary.com took home the award for "Hottest Website" for the 2010 Feminist Porn Awards.  As a woman producing pornography, it's rewarding to be recognized as a company that presents women's sexuality in a sex positive light and I am honered to be the winner of the FPA 2010 Hottest Website... xo Ruby Day
WINNER


Hottest Website - 2010 Feminist Porn Awards

NOMINATIONS

Best Solo Girl Website- 2016 AVN Awards
Best Solo Girl Website- 2015 AVN Awards
Web Star of the Year - 2014 XBIZ Awards
Hottest Website - 2013 Feminist Porn Awards
Web Star of the Year - 2013 XBIZ Awards
Hottest Website - 2012 Feminist Porn Awards
Web Babe of the Year - 2012 XBIZ Awards
Hottest Website - 2011 Feminist Porn Awards
Web Babe of the Year - 2011 XBIZ Awards
Web Starlet of the Year - 2009 AVN Awards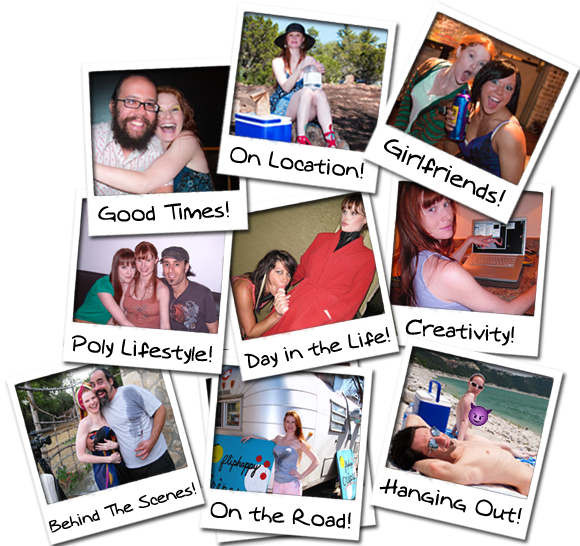 RubysDiary Family
On or off camera we are a family at RubysDiary and we wouldn't have it any other way. They are my friends, family, those who have a passion for erotica, film, cinematography, and art. They are people who donate their time, homes, their skills, and even themselves to be apart of RubysDiary. We make up an eclectic group from all walks of life but we all have one thing in common PASSION. We create as hard as we play and we always make sure we laugh a lot in the process.